Diversity & Inclusion
October 15, 2019
GLSEN — Changing the world for LGBTQ youth
Since 1990, GLSEN has led a national effort to create safe and affirming schools for all K-12 students, regardless of sexual orientation, gender identity, or gender expression.
Updated Oct. 6, 2020 | This story has been updated to include current events such as COVID-19 and the upcoming U.S. presidential election.
'Viewpoints' invites guest authors from outside of Wells Fargo to share an important perspective related to their work. Today, we welcome Eliza Byard, executive director of GLSEN.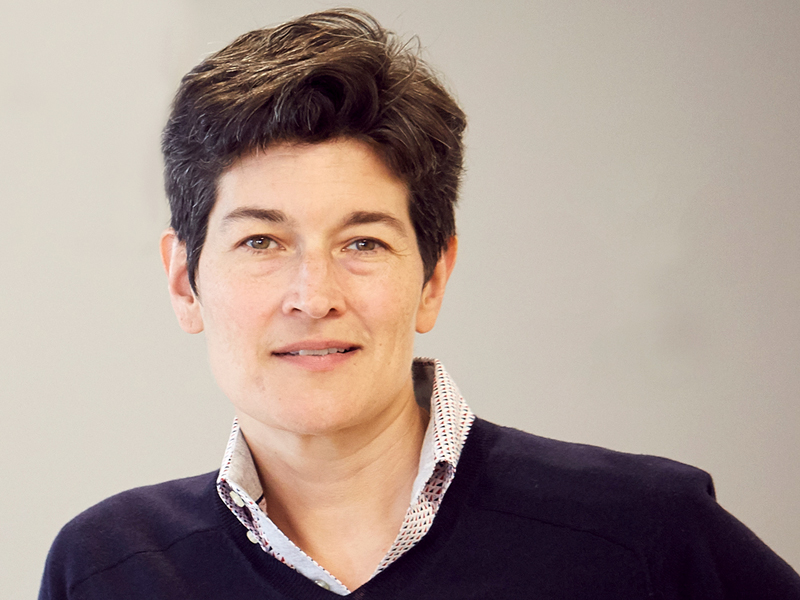 GLSEN is the leading national organization working to improve K-12 schools for LGBTQ+ youth. Over the past 30 years, we have pioneered in this field, and changed education in ways once thought impossible, through research on LGBTQ+ students' experience in school, policy protections for LGBTQ+ youth at the state, local, and district level, and in-school initiatives that reach millions of students each year.
We will soon release our most recent National School Climate Survey, now in its 20th year, which provides the evidence base for GLSEN to do what it has always done best — respond to the urgent needs of students based on cultural, geographic, and community contexts and empower anyone anywhere to create change.
Overall, the research remains clear: A child experiencing daily harassment suffers in ways that affect their learning, mental health, and sense of connection to community.
For us and for LGBTQ+ students and educators across the country, October is an important time as we face a moment of unprecedented disruption due to the COVID-19 pandemic. As we settle into a new school year, we're also commemorating anti-bullying month, LGBTQ+ history month, Spirit Day, and National Coming Out Day, all while building safer environments to teach and learn in, even if they are remote.
Beyond honoring historic events, celebratory holidays, and calls to action to protect our LGBTQ+ youth, we also face the challenge of the upcoming election, where the future for LGBTQ+ youth is truly on the ballot, and the imperative to address the structural racism in education and society that can undo all of our work. At the same time, the Supreme Court Bostock decision in June, which affirmed federal anti-discrimination protections for transgender, lesbian, gay, and bisexual people has opened new avenues for positive change in our schools.
Empowering students to feel safe and comfortable to be themselves
The work we do at GLSEN focuses on students, educators, and schools, but our reach goes far beyond the classroom. We help students know their rights and teach them how they can protect themselves or their classmates. In collaboration with Wells Fargo, GLSEN distributed Safe Space Kits to every middle and high school in the country — more than 60,000 schools — so that students can thrive while knowing they are supported.
Since the 1990s, the safe schools movement has done what some originally said would be impossible — significantly reducing name-calling, harassment, and victimization of LGBTQ+ people in our schools. Brave LGBTQ+ people and allies — both educators and students — have been at the heart of this movement, working with allied students, parents, teachers, and community members to ensure that schools provide educational opportunity and respect for every individual who walks through their doors, regardless of sexual orientation, gender identity, or gender expression.
Between 2005 and 2016, students reaped the rewards, as the percentage of U.S. students that reported being bullied dropped from 28% to just over 20% nationally, and the percentage of students who reported their peers were bullied frequently because of their sexual orientation dropped from 62% to just over 49%. Each percentage point of improvement in the fight against discrimination, bullying, and stigma represents lives changed.
Despite our successes, we continue to face attacks on our freedom to learn, live, and work without fear of discrimination and threats, with the potential to undo the progress we've made toward healthier school communities for all of our children and their educators.
To get involved with our efforts on a national or local scale, visit our website.
When you join us, you'll receive advocacy updates, calls to action, and be the first to know when we have the potential to continue making history. Together we can create safe and affirming schools for all K-12 students — regardless of sexual orientation, gender identity, or gender expression — and a better world for all of us.